7 Jun 2023
Yttrium raises over EUR 400 million for Digital Growth Fund II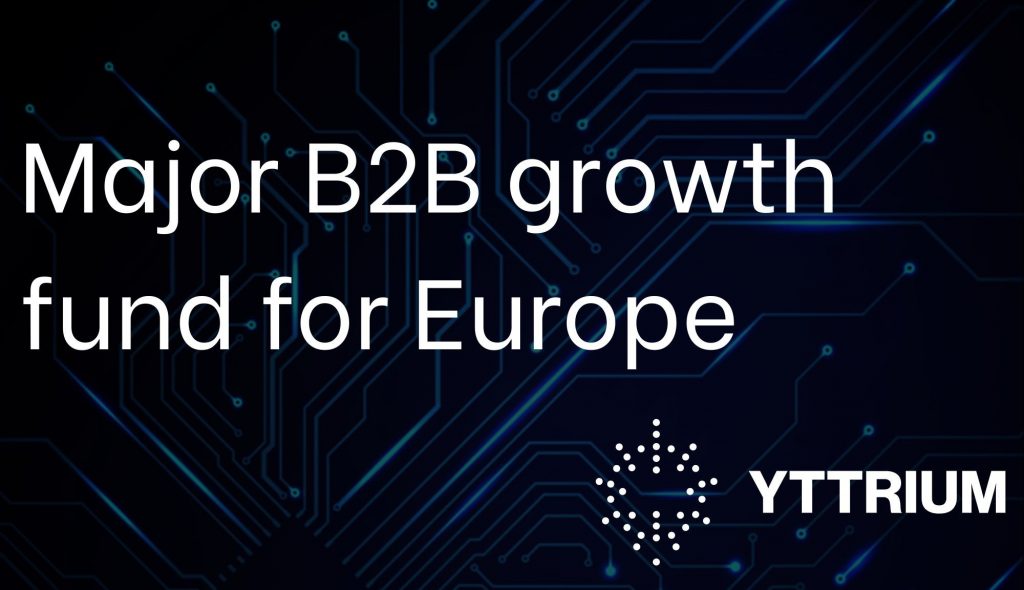 Frankfurt/Munich, 6th June 2023: Yttrium, the growth capital specialist for fast growing technology companies, has successfully closed its second growth fund for B2B software and technology companies with a total of EUR 403 million. This follows Yttrium's Digital Growth Fund I with a final close in July 2018 at EUR 349 million.
The firm was founded in 2015 as Digital+ Partners and started its investment activities in 2017 with the first closing of Digital Growth Fund I. The opening of the London office and rebranding to Yttrium as of January 1, 2023, marks the evolution of the firm towards a leading pan-European B2B technology growth investor. With the new fund, Yttrium is well positioned to continue financing the growth of companies with proven technologies, led by ambitious entrepreneurs and having the potential to become global category leaders. Yttrium can invest up to EUR 50 million growth equity per company, including follow-on financings, and supports management teams for successful international scale-ups and relevant introductions to the firm's unique corporate network.
Yttrium already returned significant capital to its limited partners with the full exit of orderbird and partial exits from riskmethods, Cosaic and LogPoint out of Digital Growth Fund I.
Yttrium's portfolio comprises of 21 attractive growth companies
The fund invests in rapidly growing B2B software and software-enabled services companies in the broader industrial tech and financial services tech sectors. "We support innovative technology companies that are driving the digital transformation of European core industries," says Patrick Beitel, one of the four founding partners of Yttrium. He adds: "Europe has an outstanding technology ecosystem for a B2B technology growth fund with its strong companies, high levels of research spending, and innovative research alliances. We want to seize growth opportunities within Europe's outstanding B2B ecosystem for promising technology companies and for our investors."
"Given the success of our first fund, we are strongly encouraged to continue our strategy financing European B2B technology scale-ups", explains Thomas Jetter, founding partner. "We have maintained and further expanded our loyal investor base with our unique value proposition", adds Axel Krieger, founding partner. Yttrium actively tracks more than 15.000 growth companies with a comprehensive assessment of more than 200 opportunities per year. "We provide growth capital for companies with proven technology and business models that have already established a broad revenue and customer base and are growing rapidly in a cash-efficient manner," adds Dirk Schmücking, founding partner. "Most importantly, we invest in exceptional talent, helping leadership teams to take their businesses to the next level".
As specialist for growth capital, Yttrium provides not only equity capital, but also its know-how and network of entrepreneurs and industry experts in Europe and the US. The Yttrium team is passionate about supporting portfolio companies to scale up their organizations and become global market leaders in well-defined segments, often mission-critical for their clients' operations and digital transformation. Yttrium acts as their sparring partner, advising on key growth drivers and value creation initiatives like e.g., people development and recruiting world-class talent, sales & marketing, and ecosystem development.
The fund's investors include leading institutional investors and technology companies as well as technology-oriented family offices in Germany, Europe, and the US.